Dear Friends & Colleagues
We are delighted to invite you to the 12th Metabolic Syndrome, Type 2 Diabetes and Atherosclerosis Congress which will be held in St. Petersburg, Russia, from 8-10 June, 2017. The meeting is hosted jointly by the
R3i foundation
and the
Russian Society of Cardiology
.
St. Petersburg is the ideal choice of host city, as it reflects the significant impact of Russian scientists to atherosclerosis research in the 20th century, most notably, the landmark discovery of the lipid nature of atherosclerosis by Nikolai Anitschkow.
MSDA 2017 is the latest of the successful MSDA meetings and features a distinguished international panel of clinical and scientific experts across the disciplines of cardiology and diabetology. There is also an opportunity for young clinicians and scientists to present their research during a poster session at the Congress. The official language of the Congress will be English with simultaneous translation into Russian organized by the local agent, The Almazov Foundation.
Beyond the science, the many networking opportunities at MSDA 2017 will help to strength cooperation between delegates, the R3i, a global academic Foundation focused on residual vascular risk, and the Russian Society of Cardiology. These activities will be crucial for addressing the global cardiovascular challenges of the 21st century.
On behalf of the organizing committee, we invite you to join us in St. Petersburg for an inspiring Congress.

Professor Jean-Charles Fruchart
Honorary President, MSDA 2017 Congress
President of the R3i Foundation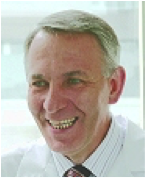 Professor Evgeny Shlyakhto
Congress President
President of the Russian Society of Cardiology